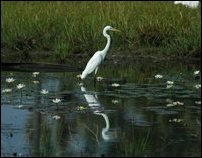 One small story i read in one tamil book.
It is a story of small child. Her name is SADAKO. Full name SADAKO SASAKI. She belongs to JAPAN
.
When America put bomb in HIROSHIMA & NAGASAKI. There were 2 lakhs people died. At that she was near HIROSHIMA she was two years old. With the grace of god her family escaped from the bomb blast.
She went to school. When she was 11 years old while she was playing she fainted. Doctor investigated and told she was having cancer. Because of the bomb blast that laser has affected her and it is a killing disease. She admitted in hospital and she too understand that she will die early.
But she does not want to die, she wants to live. One day one of her friends SISUKO she came to see her. She brought so many papers. All the papers are square. Sisuko took one paper and she made A BIRD called Crane ("kokku") . The japanese are worshiping this bird. She informed sadako that donot worry you made 1000 Cranes (kokku) then you will be alright. This is our country's believe.
Sadoko catched that believe and start making that Cranes ( kokku). Starting she did 20 kokku per day but day by day her helath condition has worsen she cannot make not even 3 per day. However she dint quit that. Whenever she is doing that Crane (kokku) she forget herself and she felt happy.
The last day 1955 october 25th she make only one Crane (kokku) after that she died .
She made 644 Cranes(kokkus). She has to make balance 356 Crane (kokkus). Her friends made the balance 356 Cranes (kokkus) and they completed sadako's wish.
Till her death sadako was believing that she will not die. She never stopped making kokku.
All her friends wished to construct a MEMORIAL HALL. For that they collected the money from the public and they constructed that memorial hall in the middle of HIROSHIMA and they put the name as "CHILDREN PEACE MEMORIAL HALL" AND THEY WROTE THE FOLLOWING SENTENCE IN THE MEMORIAL HALL
"IT IS OUR CRY
IT IS OUR REQUEST
WE NEED PEACE IN THE WORLD"
EVERY DAY THERE ARE MORE THAN 100 CHILDREN VISITING THIS MEMORIAL HALL AND THEY ARE MAKING CRANES( KOKKUS) AND OFFERING TO THE STATUE OF SADAKO.